---
Beader's dictionary
---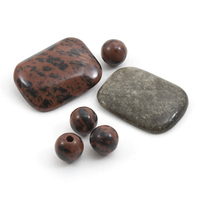 Obsidians are vitreous volcanic rocks that can be translucent to opaque. It can be found in black, grey, brown and green. Flower obsidians and snowflake obsidians are sprinkled with clear grey spots. Some varieties have gold or silver reflections caused by crystalline inclusions. They can be found in the Equator, the USA, in Indonesia, Iceland, Italy, Japan and Mexico. A little history: Obsidians were named after Obsius (a character from Ancient Rome). He would have indicated to the presence of the stone in Ethiopia.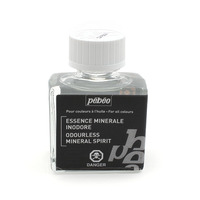 Mineral spirit is an odourless solvent that allows to clean tools that were used to apply oil paint, varnish or other mediums such as Pebeo Prisme Fantasy paint. Mineral spirit is transparent but can change color with time without affecting its efficiency. Mineral spirit can also be used to dilute paint colors. It is also a great alternative to turpentine.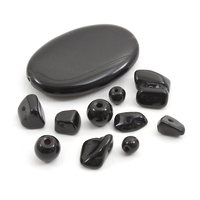 Onyx is a ribboned gemstone of the Quartz family and of the chalcedony variety. It has colored layers. Real Onyx has a base layer that is black, overlapped with a white layer. The term onyx can also be used to identify a monochromatic chalcedony (like black onyx) not to be confused with marble-onyx (calcareous onyx) that is often referred to as black onyx. Onyx is often used to make cameos because it allows for the cutting of a pale layer over a darker one. Onyx is often found in cabochons but may be facetted as well. It can also be found as a reconstituted stone.