---
Beader's dictionary
---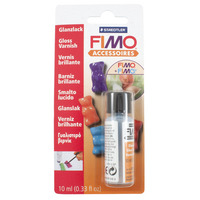 Aqueous base transparent liquid. It is used to protect the surface of pieces made of polymer clay and it also adds a mat or glazed effect that is slightly shiny. Use a paintbrush to apply a layer of varnish once the piece has baked and cooled off. To avoid leaving residues on its surface, it is important to make sure that it is dry, clean and devoid of any greasy stains. Apply 2 or 3 layers and let it dry for about 20 minutes before applying a new layer. Drying time is about 24 hours. It is easily cleaned with water and soap.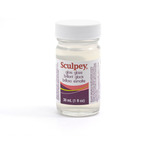 Transparent liquid that protects the surfaces of the clay pieces, as well as provide them with a slightly shiny luster. Simply wait till your piece has finished baking, let it cool down and then apply the glaze with a paintbrush. Make sure the surface to varnish (glaze) is clean and has dried to avoid any residues from sticking to the piece. Apply 2 or 3 layers making sure to wait about 30 minutes between applications. It take about 24 hours for it to fully dry. You can easily clean it with water and soap.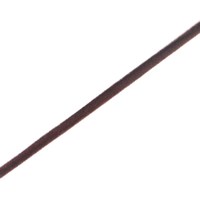 In the fashion jewelry industry, a velvet tube is a decorative rubber tool with a velvet-like aspect. It has the same usage as the rubber tube, it can thus be used to thread strings (metallic strings, memory wire, fishing line, Tigertail etc.) and cut them to the desired size. It can be used as a separator between strung beads or on a string or used to create a cordon-like effect. If it is strung on a metal wire, it can be shaped into different forms, otherwise it can take more or less the flexible shape or a cord.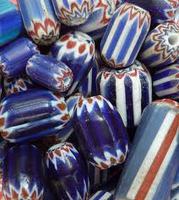 VENETIAN ROSETTA PEARL
Venetian rosetta pearls have many names such as : trade beads, Issafall or Thiathiathio, like millefioris. It is also called pearl of Mali, Cameroon pearl, pearl Bamileke, Mauritania pearl, Senegal pearl, shortly, an African pearl. Rosetta pearls are special glass beads. They were originally manufactured by Italian glassmakers for the African slave trade. The heart of the bead is star-shaped, and it is comprised of 5 to 15 branches. Successive layers of glass of different coloring are then applied on the heart while following the existing form. When the desired pattern is achieved, a final layer of glass is applied to smooth the surface of the ball. After having cooled, the glass is cut into segments to create the desired size of the bead. Then, corners are sanded to reveal the pattern. Traditionally, these beads are red, blue and white, but nowadays, it is possible to find rosetta pearls in all colors.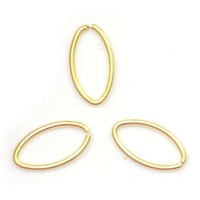 Vermeil is a plating process used in jewelry making and flatware making. It is obtained using sterling silver (925) gold plated (10-22k). Like gold, vermeil is hypoallergenic. Vermeil plating is one of the oldest plating process that is still used nowadays. It was invented by Incas however, it is the French who in the 18th century fully used and developed this technique. Due to the usage of mercury in its processing, this technique was more or less put aside. Nowadays the plating is mainly done using electrolysis. In Canada, for a product to be deemed of vermeil quality, it needs to be made of sterling silver and have a plating of at least 10k gold. However, there are no norms regarding the thickness of the gold coating.