---
Beader's dictionary
---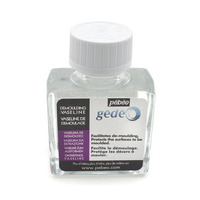 Demoulding vaseline is a liquid used to ease the demoulding of casted and molded pieces of resin. Using a paintbrush, apply a thin layer of demoulding vaseline to the bottom of the mold before pouring the resin.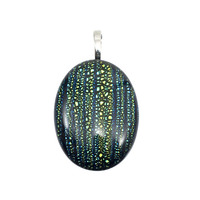 Dichroic glass has saturated colors that are shiny and sparkly and that seemingly change depending on the luminosity or angle from which one looks. Dichroism is created when metal oxides are vaporized on the glass's surface, in a bell jar. This phenomenon is also present in nature; on the wings of some butterflies and on the shell of some insects.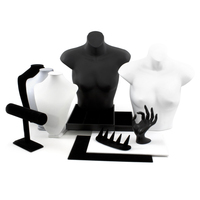 A display can take many forms and functions. It can be a jewelry display or a merchandise display. Some are to be set on the counter such as busts up, tourniquets, in order to display rings and bracelets. Others may be hanging on the walls, such as hanging busts and store displays. There are foldable versions, displays to assemble, and swiveling displays to allow a better visibility of the products. Some are intended solely for earrings, bracelets, necklaces or rings. Others combine into a single display various areas for different types of jewelry. Displays can be made of several components such as plastic, wood, porcelain and metal. There is a display for every need.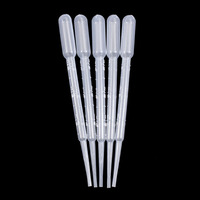 A pipette is a small tube used to collect and measure liquids. Pipettes can be made of glass or flexible plastic. Some are graduated to measure liquid. For jewelry making, pipettes are used to collect liquids such as casting resin and paint. The pipette also helps when pouring liquids in accessories that are hollow. Depending on the material with which it was used, the pipette can be cleaned then reused. For example, a pipette that was used with casting resin can be cleaned with rubbing alcohol whereas a pipette used with Pebeo Prisme Fantasy paint can be cleaned with mineral spirit.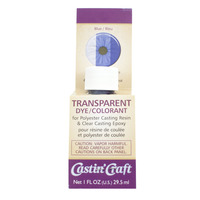 DYE / PIGMENT FOR CASTING RESIN (See products)
Dyes and pigments are used to color translucent liquids such as transparent casting resin. Dyes are translucent whereas pigments are opaque. Add one color at a time to the mix of resin and hardening agent, according to the desired color. Mix well and apply the resin to your project. Dyes and pigments can also be used to color epoxy clay.