---
Jewelry making techniques classes
---
Discover a passion or refine your techniques and CREATE JEWELRY!
We are pleased to offer private or group lessons on appointment with our very talented teacher who has many years of experience in jewelry making. Notify us by email your availability at info@cbcimport.com and we will be happy to contact you to confirm the availabilities. The cost is $25.00 per hour with a minimum of 2 hours. Thank you for choosing Club Bead as your creative partner.
$25 per hour for a minimum
of 2 hours
(material not included)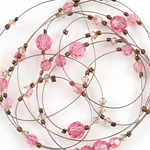 Tigertail
Learn to use crimping pliers and see different ways to correctly finish your jewelry using this technique.
NEEDED MATERIAL: Tigertail 0,018 inch, 2mm crimps, Crimp covers (optional), Clasps (depending on your preference), Split rings, Beads, Crimping pliers, Cutter pliers, Flat nose pliers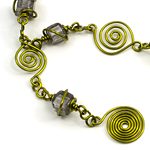 Metallic wire
Learn to work copper, aluminum or stainless steel wire (at your choice): make spirals, bead cages, bead embedding or eyepins.
NEEDED MATERIAL: Copper wire 20 gauge (aluminum and stainless steel wires are optional), 10 mm beads or larger, Cutter pliers, Flat nose pliers, Round nose pliers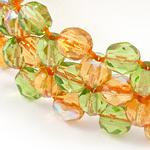 Weaving
Learn different types of weaving: flat and tubular peyote, right angle and herringbone weaving.
NEEDED MATERIAL: #8 or #6 seedbeads (minimum 2 colors), Weaving thread (WildFire, Fireline or K.O.), Flexible beading needles, Cutter pliers or scissors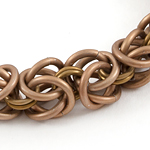 Chainmail
Learn basics of chainmail: Byzantine and twisted chainmail.
NEEDED MATERIAL: Simple rings, 2 flat nose pliers, Tool Magic (optional), Clasps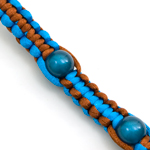 Knots
Learn to make different types of knots: macrame, button (Celtic) knot, good luck knot, sliding knot.
NEEDED MATERIAL: Waxed cotton cord or Hemp cord, Silk imitation thread, Rat tail cord (for button knot), Beads with large hole, Cutter pliers or scissors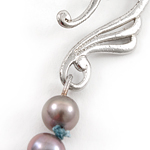 Jewelry finishing
Learn to correctly finish your jewelry to make them strong and beautiful.
NEEDED MATERIAL: No material necessary but it is possible to bring your own finished jewelry.
-- OR --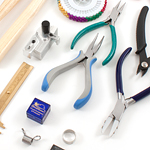 À la Carte Classes
Choose the topic or technique of your choice (2 hours and more depending of the techniques)
Contact us
for more details.
*Taxes not included. Changes may be made without notice.
---